5 tags
Emma Stone Does Vogue
The beautiful and talented Emma Stone graces the cover of July's Vogue, and while the blonde starlet looks amazing in the photos (see the third), I can't also noticed how badly this shoot went. The cover has me so distracted with her over-photoshopped eyes and shocked look in the camera that says "I just shit my pants and ruined this $3000 skirt but I'm too afraid to say...
NEW ITEMS LISTED
jknipe: Ladies! I've listed some of my new items finally! Head over to jamesknipe.etsy.com and take a peek! 
7 tags
NEW SUMMER ITEMS COMING IN MAY.
SHOP THESE TIL THEN. jamesknipe.etsy.com 
I made an Etsy account for fun.
jknipe: check it out if you want! http://www.etsy.com/shop/jamesknipe?ref=si_shop
4 tags
Watch
one of my favourite videos made by my friend over at partywithchildren.
3 tags
3.1 Philip Lim Mens S/S '12 "Improv-isualists"
Scope the new campaign video for 3.1 Philip Lim entitled "Improv-isualists". A minimal collection featuring oober amounts of layers and tons of ombre. I only wish I could afford those pants in the first look. After 3.1's amazing superhero inspired pre-fall 2012 collection and now this, I'm totally bumping them up my list of favourite brands. 
1 tag
2 tags
3 tags
2 tags
Interview with Daniel Hogg of Gentle Fawn
I interviewed Daniel Hogg over a month ago yet wanted to wait to post it because it was the interview I was most excited about. The company was started by Daniel and Carla Hogg after an innocent afternoon of thrift store shopping. Today Gentle Fawn is an international retailer with it's clothing in over 500 locations across North America as well as making a European debut in 2004. They...
3 tags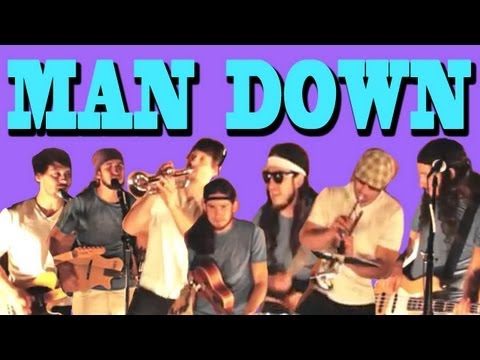 4 tags
1930's Future Fashion Predictions
Check out this video shown to me by my lovely friend, Noctex. The video depicts what designers then thought women would be wearing by the year 2000. Check it out and see they weren't too far off. The designer who predicted sheer detailing was dead on, however a glass wedding dress? That designer was probably fired.